The most comfortable men's shoes for hotels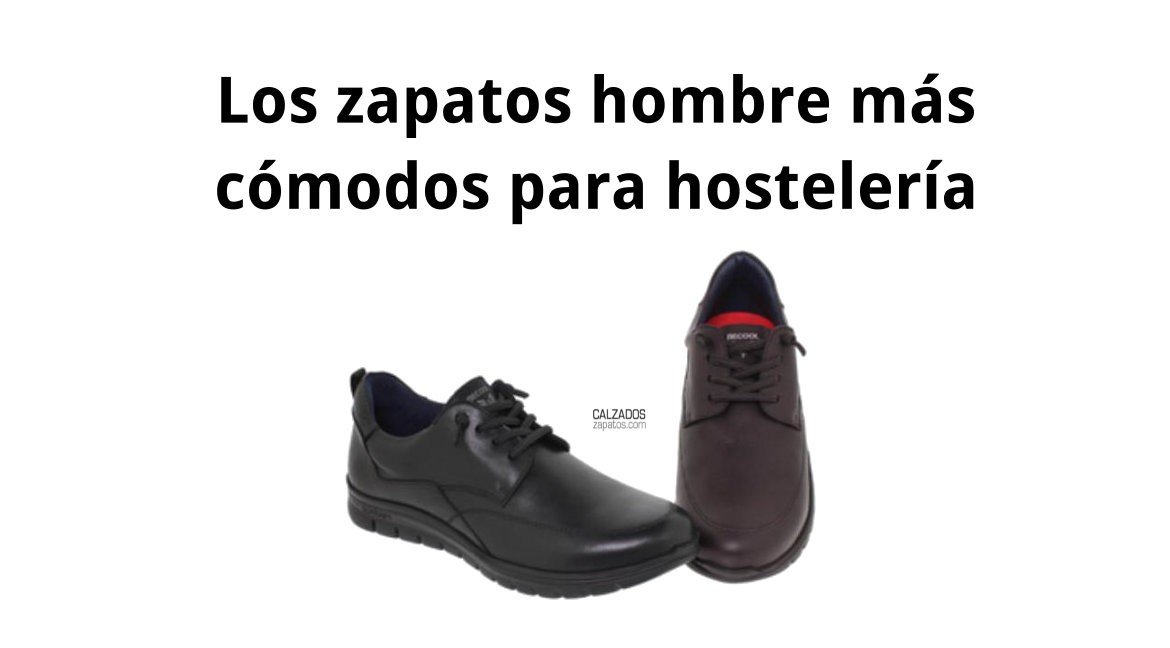 If you work in the hospitality industry and, therefore, spend many hours on your feet running from one place to another, don't hesitate, these are your shoes. All made in leather and in Spain, designed to give your feet the comfort they deserve during long working hours.
Comfortable Men's Loafers
Comfortable men's moccasins, a gentleman's shoe for hotel waiters, for work, for walking, etc. They fit perfectly to the foot like a glove, ultra flexible and very comfortable, removable padded textile insole. Colour: Black. Sizes: 39 to 46. Dj Santa brand. €52.50
Comfortable Velcro Waiters Shoes
Comfortable shoes, a special XL leather wide hotel shoe, it is very light and versatile, the sole is non-slip PU, the closure system is with resistant velcro, the insole is removable in padded leather. Colour: black. Sizes: 38/48. Flexmax brand. €58.90
Comfortable Shoes for Work
Comfortable shoes for work, hospitality, waiters, An ultra light and comfortable shoe is a glove, with the GUMLIGHT Ultra light sole, it weighs nothing and is very soft. Black and Brown colors. Sizes: 39/46. brand becool. €67.80
Men's Hospitality Shoes
Cheap classic men's shoes with laces, leather inner lining and leather sole, footwear specially designed to work in the hospitality industry, they are very comfortable. Colour: Black. Sizes: 38 to 46. Iberian brand. €43.25
Ultra Comfortable Shoes
Ultra comfortable shoes, They are like a glove, they fit the foot perfectly, ultra flexible and very comfortable, the outer cut is made of treated and padded leather, the insoles are made of leather. Colour: Black. Sizes: 39 to 46. Dj Santa brand. €54.50
Check our website and you will see the number of models in footwear and accessories, and if you do not find what you are looking for we will help you. Call us or send whatsapp to 608654481.